Puka Shell Beach, Boracay, Philippines


No official website found. Contact Tortuga Sun for your website development needs!



If you know where this is located, please contact us and let us know!
This paradise is one of the untouched beaches of Boracay with sands that are mixed with beautiful sea shells. Located at the opposite end of the white sand beaches of Boracay, you can go there via Island hopping activities, renting your own boat or hiring a tricycle diver to accompany you but the cheapest way to do it is joining a Island Hopping Group Tour which they will give you an hour to enjoy the sun and ocean.

Upon arrival, there's a mini restaurant that offers snacks and drinks but it doesn't comes cheap though, you need to prepare at least 200php or 4-5$. The service crew will also offer you free seats with large umbrellas that will you give shade from the heat.

Have you been here? Rate it and be the first to comment >>>






I've been here! [click to rate]

Overall rating: No rating yet

Sorry, no videos currently available.

Sorry, no tours currently available.

Want to be listed here, or stand out from the rest? Contact us or view ad rates
| | |
| --- | --- |
| Sorry, no links currently available. | Sorry, no news articles currently available. |
---
---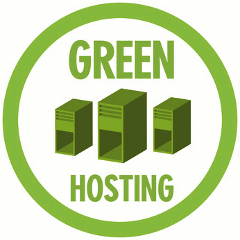 Vera H. wrote about Birdnestudios:

"Without a doubt, this was the best all around place I've ever stayed at. We were welcomed by Waldo and given a tour of the "Pitirre" and the surrounding lush, tropical gardens. In the apt, Waldo has compiled a notebook filled with info. about the island (places to eat, things to do, etc.) and also tells you about all the amenities that are available to the guests. Waldo is a fabulous & generous host that knows how to make guests feel comfortable, he has thought of everything possible to make your stay pleasurable. I will definitely recommend Bird Nest Studios to and would love to come back and stay again."

Isla Margarita Resort - Group Tour to Trappist Monastery (2 Days and 1 Night)

Top Reviewers (All)

Maquinit Hot Springs (Coron)