Kia's Restaurant, located within Yvonne's Hotel on the opposite side of the hotel parking lot, offers a cafe-style dining experience with an expansive selection of popular local foods, Japanese cuisine, and other dishes from the region and beyond--including our lip-smacking deep-fried ice cream. We also have a full bar. At Kia's we pride ourselves on our exemplary service and comfortable, relaxing atmosphere. We encourage you to come by and stay a while!

Kia's is open every day 7:00 am - 2:00 pm & 5:30 - 9:00 pm. Room service is available to hotel guests during restaurant hours; to order, please call the hotel reception desk and ask to be transferred to Kia's Restaurant.

Have you been here? Rate it and be the first to comment >>>






I've been here! [click to rate]

Overall rating: No rating yet

Sorry, no photos currently available.
Sorry, no videos currently available.

Sorry, no tours currently available.

Want to be listed here, or stand out from the rest? Contact us or view ad rates
| | |
| --- | --- |
| Sorry, no links currently available. | Sorry, no news articles currently available. |
---
---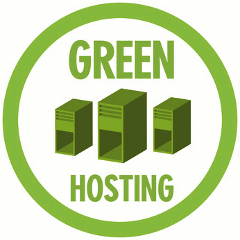 Vera H. wrote about Boiling Lake:

"This is rated as a difficult/strenuous hike. It's about 7 hours round trip. There are a lot of steep steps going up & down. I consider myself to be mildly in shape. My quads were definitely burning going up the steps & my knees grumbled going down the steps. I was able to make the entire hike but I did have to stop a couple times to rest & catch my breath. It also rained during our hike which made the steps muddy & slippery. I slipped on the hike back & tweaked my wrists, so be careful! There was one person in our group that had to stop before they got to the Boiling Lake, their legs started cramping up. But we saw a bunch of younger kids just running up the steep steps and they didn't even look tired. Definitely take a guide with you on this one. Our guide showed us where to get the sulphur mud to put on our faces & arms like a mud-mask. He even boiled us some eggs in the hot pools! Also, take a couple changes of clothes (rain jacket, long sleeve shirt, bathing suit & a towel). It was VERY windy in some spots & after it rained on us, it didn't feel good to be cold & wet. But we did get to soak in the warm pools on the way down, it warmed us up & got us relaxed. Made it hard to continue on the hike, haha. I only recommend going if you are in decent shape & not afraid of heights. "

Nautilus Resort - Ways to save

Top Reviewers (All)

Latte Stones Quarry (Rota)