Port de Plaisance, Cole Bay
Phone: 721-544-5859


No official website found. Contact Tortuga Sun for your website development needs!



If you know where this is located, please contact us and let us know!
Welcome to Peg Leg Pub, Steakhouse, Seafood Emporium, Tapas Bar, Dessert Bar, and All Around Good-Time Place-To-Be. Being voted St. Maarten's best steakhouse has its limitations. Besides our extraordinarily tender USDA grain-feed beef, we offer a spectrum of spectacular seafood specialities, daringly decadent desserts, super soups and salads, and a huge appetiser menu that even the most devoted 'tapas' fan would trade her tutu for.

Have you been here? Rate it and be the first to comment >>>






I've been here! [click to rate]

Overall rating: No rating yet

Sorry, no photos currently available.
Sorry, no videos currently available.

Sorry, no tours currently available.

Want to be listed here, or stand out from the rest? Contact us or view ad rates
| | |
| --- | --- |
| Sorry, no links currently available. | Sorry, no news articles currently available. |
---
---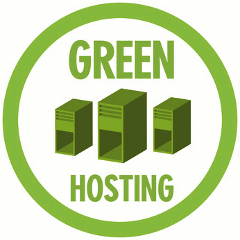 Vera H. wrote about Jungle Bay Resort and Spa:

"This is the place to stay at if you want a retreat to reunite with nature. To me, this was paradise. My body felt clean, mentally & physically after staying here for a week. You fall asleep to the soothing jungle noises & the ocean waves. After dark you can see almost every star in the sky. Wake up to beautiful sunrises & eat the freshest & most delicious food in the Caribbean. You can go on hikes through the jungle to see waterfalls and then relax in a hammock by the ocean or on your patio. Talk to the locals and learn about them & you will see why they are proud of their nature island. Jungle Bay gives you the ability to have all this, to feel comfortable in natural surroundings & be eco-friendly with such ease that you don't feel you are deprived of anything. Everything you need is right there. The entire staff is very friendly & are eager to make sure you are enjoying all that Dominica has to offer. Jungle Bay has arrived at the perfect formula for eco-luxury. Dominica is one of world's best kept secrets. Jungle Bay is the perfect place to explore & experience this unspoiled, natural gem of an island. You will feel like you are living a dream & will not want to ever leave. "

Nautilus Resort - Ways to save

Top Reviewers (All)

Hotel Villa Portofino (Catalina Island)