Micronesia - Kosrae

Tafunsak Village
Phone: (691) 370-3122


No official website found. Contact Tortuga Sun for your website development needs!



If you know where this is located, please contact us and let us know!
The James Palsis Marine Park offers visitors a look at some of Micronesia's most pristine forests, mangrove and lagoon and sea-grass meadow ecosystems. Located between Tafunsak and Walung villages the Park is a community-based conservation area, recognized by the people and state of Kosrae for its outstanding and sustainable biodiversity. One may snorkel in crystal clear, 83 degree F waters over colorful reefs teeming with life, or stroll along the isolated beaches near Walung Village, which is only accessible by boat, or for the real adventurous, by foot over jungle trails forged by wild boar hunters. At the entrance to the Park, one may unwind at the newly completed picnic huts and have a BBQ, or just unwind and enjoy the aqua-blue waters moving in and out and the gentle breezes that consistently waft through. Toilet facilities and water available.

Have you been here? Rate it and be the first to comment >>>






I've been here! [click to rate]

Overall rating: No rating yet

Sorry, no videos currently available.

Sorry, no tours currently available.

Want to be listed here, or stand out from the rest? Contact us or view ad rates
| | |
| --- | --- |
| Sorry, no links currently available. | Sorry, no news articles currently available. |
---
---

Click to learn more about Oceana


Kay J. wrote about Sto. Nino Beach Resort:

"The beach at this resort is stunning! The rooms are small but who needs a big one when the outdoor is so enticing? Don't think about using your phone and laptop because this resort will not give you a good phone reception and internet. Sto. Nino Resort will make you forget the time and will ease your mind from stress. What I like most about this resort is Rebecca, the owner who will make sure you are well taken care of. Another best thing is their Little Boracay, an isolated beach where you can have your own privacy. "

Nautilus Resort - Ways to save

Top Reviewers (All)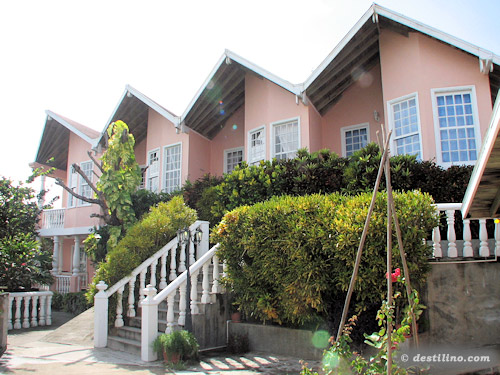 Paya Bay Resort (Roatan)