Sinapsapan
Jordan, Guimaras, Philippines
Email: islanaburot[at]gmail.com
Phone: 0918 909 8500


No official website found. Contact Tortuga Sun for your website development needs!



If you know where this is located, please contact us and let us know!
Isla Naburot is one of the best known resorts in the island of Guimaras. It lies upon a coral jewel set amidst the water of emeralds. The island is rich with colorful marine life, visible and exotic sea life. The fantastic underwater world add to the unique beauty of Isla Naburot. The absence of electricity, telephone, and television makes it a specially sweet for lovers and a tranquil hideaway for soothing tense emotions and settling restless spirits.

Isla Naburot offers 8 native-styled cottages made of wood, nipa, and stones. The resort is perfect for fishing, swimming, boating, island hopping, snorkeling, and scuba diving.

Have you been here? Rate it and be the first to comment >>>






I've been here! [click to rate]

Overall rating: No rating yet

Sorry, no videos currently available.

Sorry, no tours currently available.

Want to be listed here, or stand out from the rest? Contact us or view ad rates
| | |
| --- | --- |
| | Sorry, no news articles currently available. |
---
---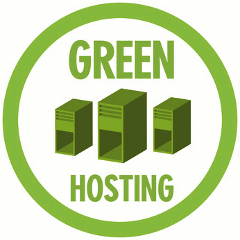 Vera H. wrote about Boiling Lake:

"This is rated as a difficult/strenuous hike. It's about 7 hours round trip. There are a lot of steep steps going up & down. I consider myself to be mildly in shape. My quads were definitely burning going up the steps & my knees grumbled going down the steps. I was able to make the entire hike but I did have to stop a couple times to rest & catch my breath. It also rained during our hike which made the steps muddy & slippery. I slipped on the hike back & tweaked my wrists, so be careful! There was one person in our group that had to stop before they got to the Boiling Lake, their legs started cramping up. But we saw a bunch of younger kids just running up the steep steps and they didn't even look tired. Definitely take a guide with you on this one. Our guide showed us where to get the sulphur mud to put on our faces & arms like a mud-mask. He even boiled us some eggs in the hot pools! Also, take a couple changes of clothes (rain jacket, long sleeve shirt, bathing suit & a towel). It was VERY windy in some spots & after it rained on us, it didn't feel good to be cold & wet. But we did get to soak in the warm pools on the way down, it warmed us up & got us relaxed. Made it hard to continue on the hike, haha. I only recommend going if you are in decent shape & not afraid of heights. "

Nautilus Resort - Ways to save

Top Reviewers (All)

Gill's Indian Restaurant & Takeaway (Niue)