Tastasan,Buenavista, 1550 Tastasan
Buenavista, Guimaras, Philippines
Email: neptunepittman[at]yahoo.com
Phone: 0916 235 2791


No official website found. Contact Tortuga Sun for your website development needs!

Neptune Pittman's Garden Resort is a 1.2 hectare inland resort. It is home for exotic plants and flowers collected from all over the world that make it a plant collector's haven.

The resort offers a wide range of amenities and perks to ensure you have a great time. All the necessary facilities, including bar, car park, restaurant, meeting facilities, salon are at hand. Relax in your comfortable guestroom, featuring private pool, fan, internet access - wireless (charges apply), ironing facilities, and shower. Enjoy the hotel's recreational facilities including outdoor pool, spa, massage, garden, tennis courts before retiring to your room for a well-deserved rest. Neptune Pittman's Garden Resort is an excellent choice from which to explore Guimaras or to simply relax and rejuvenate.

Have you been here? Rate it and be the first to comment >>>






I've been here! [click to rate]

Overall rating: No rating yet

Sorry, no videos currently available.

Sorry, no tours currently available.

Want to be listed here, or stand out from the rest? Contact us or view ad rates
---
---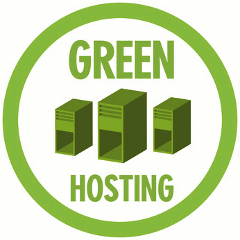 Vera H. wrote about Fitzroy Island Resort:

"The rooms are modern and clean. The staff was very accommodating and will hold your luggage if you can't check into your room. If you spend the night, be prepared to stay the whole day, since there was only one ferry that leaves per day (around 5pm). The restaurant was very good. The food was a little pricey, but tasted fresh. Movie night was held in the small theater every night, and had options for kids and adults. The laundry was free, you only had to pay for detergent. We also liked the fish feeding off the pier, which happens once or twice daily. They will also help reserve a day trip, and a ferry will pick you up at the resort and take you to the Great Barrier reef, and get you back in time for the trip back to the mainland."

Nautilus Resort - Ways to save

Top Reviewers (All)

Valley of Desolation (Dominica)